A Better Way To Power Your Home
When it comes to powering your home with sunshine, the option can be overwhelming. United Sun Energy wants to get to know you, your house, and how you use your energy. We custom design an solar system that meets your needs and budget now and in the future. Our Systems are selected from an array of industry-leading manufacturers.
One Size Doesn't Fit All
At United Sun Energy, it is our mission to empower you to make intelligent decisions that fit your needs and budget. Our unique approach to the evaluation, design and implementation processes, focuses on YOU.
---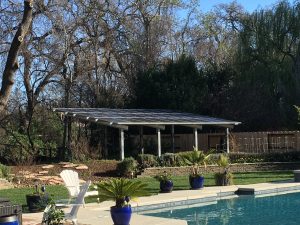 Common Questions:
What is a solar electric or photovoltaic (PV) system?
United Sun Energy's state-of-the-art PV panels from the industries leading manufacturers.  PV panels are constructed of silicon cells that function as semiconductors. This converts light directly into DC electricity.  The DC electricity is then converted into AC electricity for household use.  All of our components come backed with industry standard 25 year warranties and a 40 year life expectancy.
Why should I consider buying a solar system?
Solar electricity makes great financial sense. It offers an internal rate of return of as much as 15%. You can recoup your investment in as quick as 5 years.  Meeting up to 100% of your home's electricity needs, virtually eliminates your electric bill and protects your family against future utility price increases.  Solar energy is clean, renewable and reliable energy source that reduces your carbon footprint.  The average residential solar system (based on 5kW), will save nearly 132 tons of carbon dioxide over its 40 year lifespan.
How much does a solar system cost?
Installed solar systems are highly site specific.  United Sun Energy takes pride in making sure your custom design is tailored to your families specific needs and budget.  Some of the factors that determine price include:
Size of electric bill and your homes usage demand
Location of your home
Shape and height of the roof
Roof accessibility
State and local incentives that may apply in addition to the 30% federal tax credit
Will I need to apply for any permits in order to install a solar system?
Permit requirements vary in each jurisdiction.  United Sun Energy will handle all permitting related details prior to installing a solar electric system on your property.
If I sell my property, what effect does my solar system have on the sale of my home?
Unlike a PPA or Lease, your solar system is yours.  Solar energy can be one of the best home improvement investments you can make.  A solar system will increase the value of your home without increasing your property taxes.  The Real Estate Appraisal Journal demonstrated that for every $1,000 saved per year, $20,000 is added to a home's value.
Do I have a good site for a solar system?
Your site location must have clear, unobstructed access to the sun.  Buildings, trees or other vegetation should not shade your system.  Solar systems facing southeast to west deliver optimal production.  Several factors such as tilt, sun exposure, and location also affect energy production.  If a rooftop is not available, your solar system can also be mounted on the ground, carports or an arbor.
What should the size of my solar system be?
We realize that one size does not fit all.  United Sun Energy will custom design your solar system based on your electricity needs and budget.  The system will be designed to significantly reduce or eliminate your electric bill.  Space constraints or sunlight exposure are all factors?
How much mounting space do I need?
A 3kW solar system can us as little as 230 square feet.  A larger system, to meet the needs of a typical household, would use between 300 to 600 square feet.  As a rule of thumb, a solar system will use about 77 square feet of PV panels for every kilowatt of electricity that it produces.
How long does the installation process take?
Installation times depend on the size of the system.  The actual installation time for a residential system takes on average 3 – 5 days to complete, depending on the system size and complexity.
What is an inverter?
An inverter is an electronic device that converts low-voltage DC power generated by solar panels to conventional AC power that is used by lights and household appliances.
Are the panels fragile?
You will find some companies say that their panels are stronger than others.  All solar panels are made of tempered glass and are quite strong.  They pass hail tests and are regularly installed in Arctic and Antarctic conditions.  All of the equipment we use is backed by the industries best warranties.
Are you ready to eliminate your electric bill?

Call Us Today!